The technical nature of these types of lenses means that the edge area is blurry and, depending on the visual range, can vary in size.
At Mister Spex you can order varifocal lenses with standard, extended or maximum visual ranges: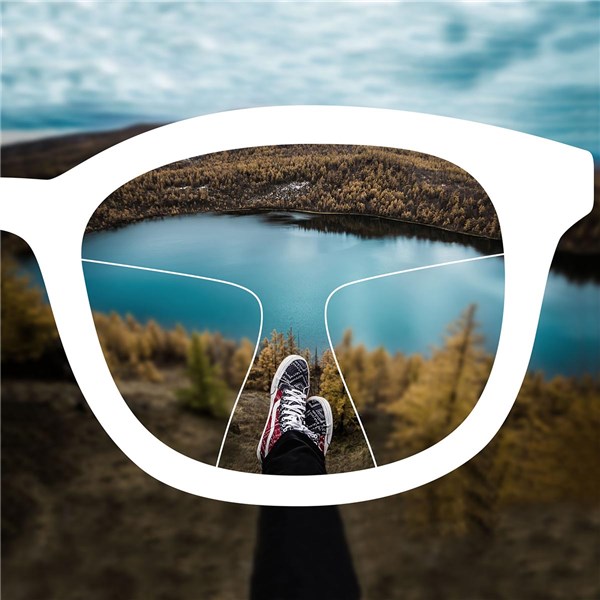 Normal field of view:
These varifocal lenses offer great visual comfort, especially for first-time wearers. The available visual range is a bit smaller. However, this is less noticeable with low correction values. When looking around, the head tends to be more engaged than with wider or maximum fields of view.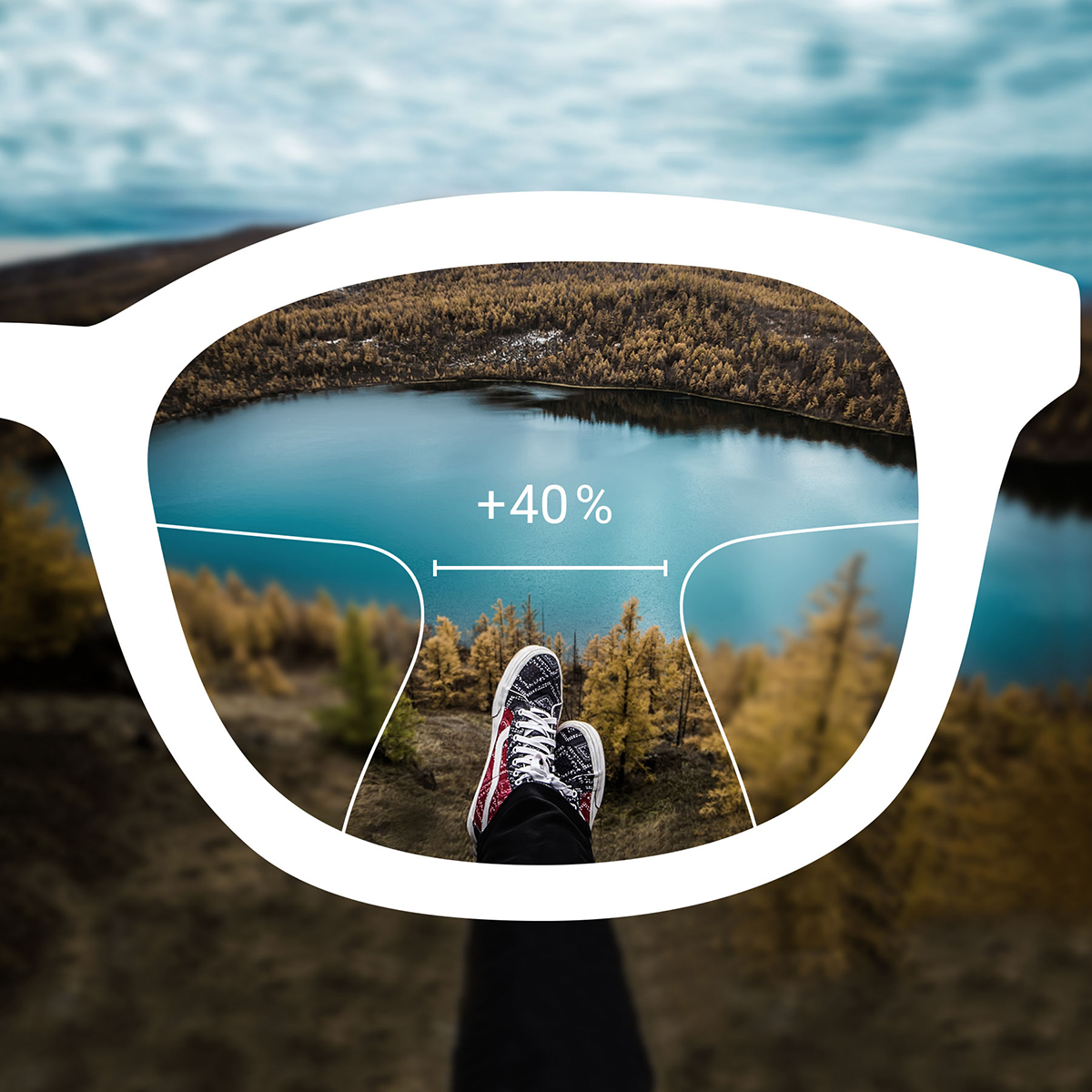 Wider field of view:
The wider field of view is approximately 40 percent greater than the standard, so the head moves around less when looking around.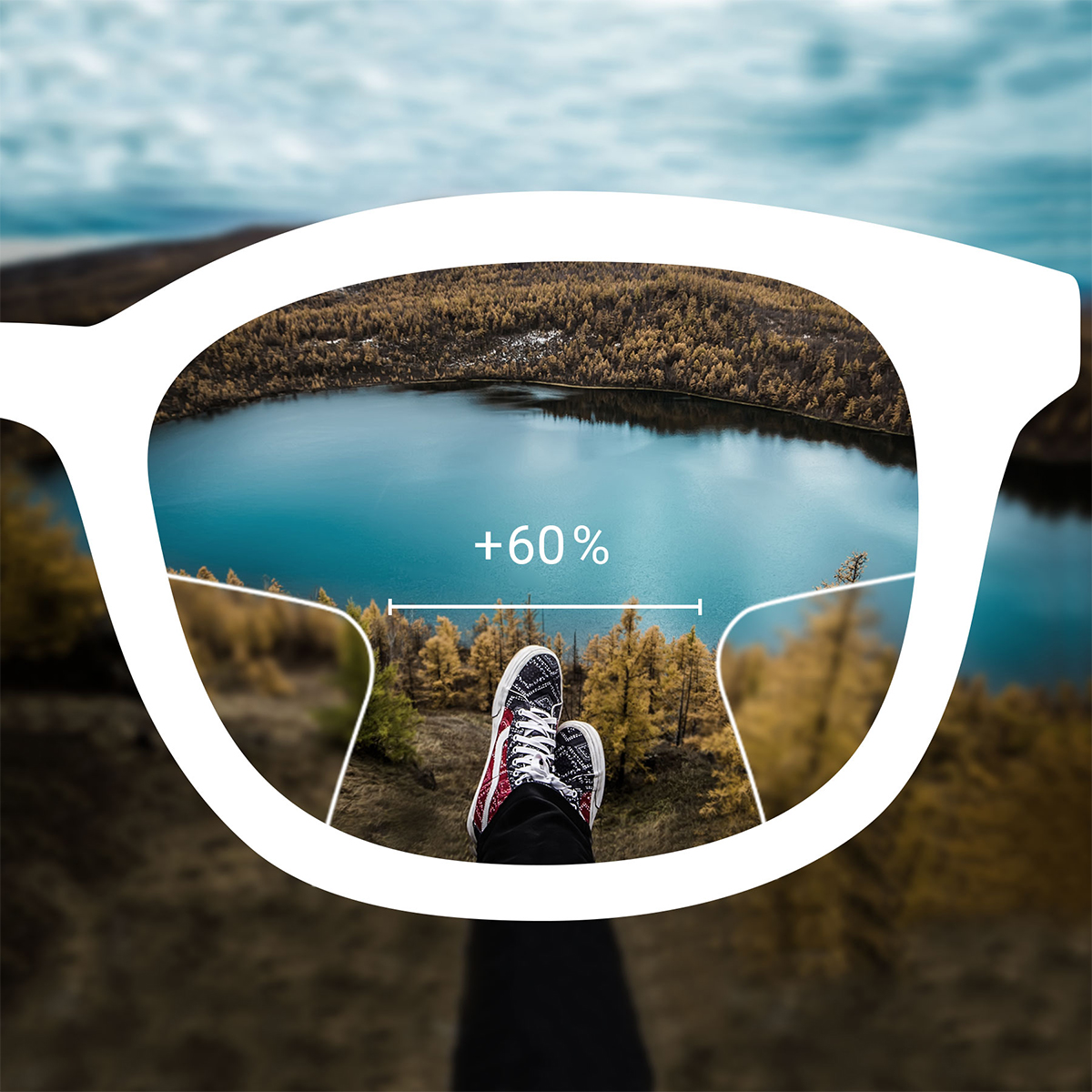 Maximum field of view:
The maximum field of view is about 60 percent greater than the normal. The time needed to get used to the lenses is reduced significantly while looking into intermediate distances, can be done for longer and is more comfortable.
How long will it take to get used to varifocal lenses?
This is the hard question to answer. The time required to acclimatise to varifocals is dependent on the individual. Varifocal lenses are complex, which means not everyone can get used to these kinds of glasses immediately. Some people get used to varifocal glasses and can see clearly after only a few hours, while in some exceptional cases it takes several weeks. The higher the quality of the selected lenses, the larger the viewing range, which in turn results in a more comfortable adaptation time with your new varifocal spectacles.